[ad_1]



CNN
 — 

For the past four years, Craig Pollock has been secretly laying the groundwork for a new Formula One team unlike any other already on the paddock. Now he's ready share his plans with the world.
Pollock knows how to build an F1 outfit from scratch having served as founder and CEO of British American Racing (BAR), which is now owned by Mercedes.
His latest project, Formula Equal, would be the first team in the sport that's 50% men and 50% women, he says, with that equal split applying across the whole organization – from the cockpit to the engineers to the boardroom.
"Our ambition to deliver and build opportunities and pathways for women to get to the very top level inside motorsports," Pollock tells CNN Sport's Don Riddell in an exclusive interview.
"The concept and the idea was to try and build a Formula One team, 50% male, 50% female, which is extremely hard to do if you have an existing Formula One team; it's a lot easier with a clean sheet of paper."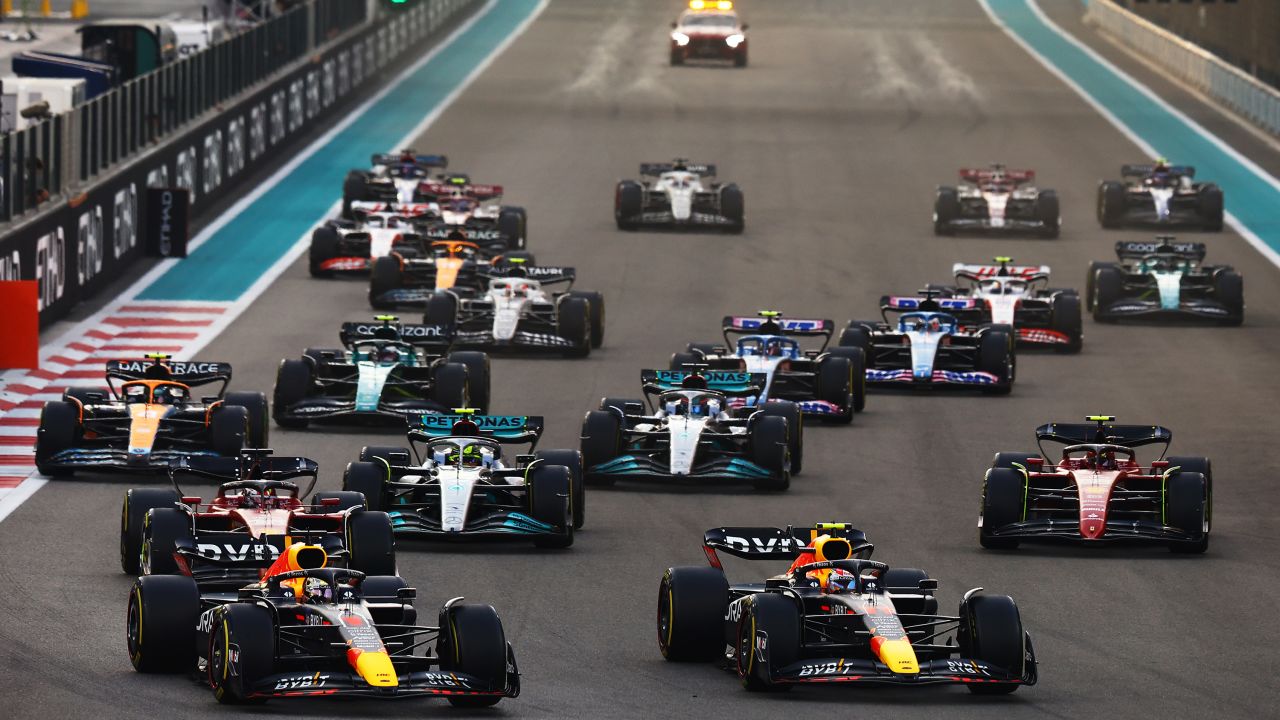 If Pollock's application for the team is successful, Formula Equal would potentially debut in 2026. It would be a notable development in a sport and industry often spotlighted for its lack of gender diversity.
A 2016 survey conducted by the FIA, motorsport's global governing body, found that, in European motorsport, women accounted for 6.5% of drivers, 16% of institutional employees, and 19% of volunteers.
The FIA's Women in Motorsport commission, launched in 2009, seeks to change those figures, advancing female participation on and off the track through events, initiatives and educational programs.
Its ambassadors include Susie Wolff, who in 2014 became the first woman in 22 years to take part in a Grand Prix weekend, and Tatiana Calderon, who has served as a test driver for the Sauber F1 team, now Alfa Romeo.
The FIA's Girls on Track program, meanwhile, provides a competition model to develop and promote young women at a grassroots level in motorsports.
For Pollock, Formula Equal is not just about getting women drivers in F1 cars, but also having equal representation throughout the team.
"We know that we are going to have to go through our academy systems," he says. "We know we're going to have to build it up because there are not enough women at the moment who are trained up to the level of Formula One and they've got to earn a place in there at the same time."
There are currently 10 teams on the F1 grid, each with two drivers on the start line of every race throughout the season.
Earlier this year, the FIA opened an application process to find "one or more" new F1 teams to join the championship in 2025, 2026, or 2027.
Why has Pollock decided to speak publicly about his plans now?
"Formula One is a little bit like a sieve," he jokes, adding that his name was listed in connection to an application at a commission meeting.
"You've got to be very careful who you talk to … I had to basically admit: yes, it's correct. We have made an application and that was it."
As part of the selection process, the FIA will assess, among other things, a detailed business plan, the team's experience, technical ability and resources, and the potential to raise and maintain sufficient funding.
As well as being the CEO for BAR, Pollock was also manager for one-time F1 champion Jacques Villeneuve, so he is well aware of the huge amounts of money needed to get a team off the ground.
He cites comments made by Mercedes boss Toto Wolff last year estimating that it would cost a new team around $1 billion to join F1.
"We are in intense discussions with I would just say a Gulf area country," says Pollock when ask about the funding behind his venture.
"I'm not really in the position to talk about that and be fully open about it at this present time – that will come out in the very near future. And I just hope it's going to work because … it does take a lot of money."
Such comments have fed speculation that Pollock's backers are from Saudi Arabia, a country with bold ambitions in the sport having first hosted a grand prix in 2021.
CNN has contacted the Saudi Arabia Motor Federation for comment but did not immediately receive a response.
The Gulf state's involvement in F1 hasn't been without controversy.
Last year's race in Jeddah went ahead despite an attack on an oil storage facility near the track claimed by Yemen's Houthi rebels, while seven-time world champion Lewis Hamilton, as well as multiple human rights groups, have expressed unease about Saudi Arabia's human rights record.
"I still feel that as a sport going to places with human rights issues, such as this one, I feel that the sport is duty bound to raise awareness and try to leave a positive impact," Hamilton said ahead of the race. "And I feel like it needs to do more."
Earlier this month, the human rights group Reprieve accused F1 of using the sport to give cover to abusive regimes.
"For all the talk of 'positive values' and 'accelerating change,' Formula One has never seriously engaged with human rights and the way the sport is used to whitewash abuses by some of the world's most repressive regimes," said Reprieve Joint Executive Director Maya Foa.
Additionally, having a mixed-gender motorsports team in Saudi Arabia would be significant considering the country barred Saudi women from driving until 2018.
F1 has responded to questions about sportswashing – the practice of using a sport to project favorable images of a country around the world – by saying it has worked hard to be a "positive force everywhere it races, including economic, social, and cultural benefits."
Pollock also stresses that his team is focused on "deliver[ing] the opportunities and pathways for the women coming up."
He adds: "Obviously that is linked to equality, diversity, inclusion, and sustainability. This is not a question of me going to them [the Gulf state].
"In reality, it's them having come to us because we have a turnkey operation with the business plan, with all the costings, with everything ready to go."
Pollock says that his project, if successful, would see the launch of the "first Formula One team that is truly outside of Europe" – thousands of miles from the heartland of the sport in the south of England where many teams are already based.
"This has to be built from the bottom up in a Gulf state and this is what we are aiming to do," he adds. "This is a long-term project – this is not short-term."
[ad_2]

Source link