[ad_1]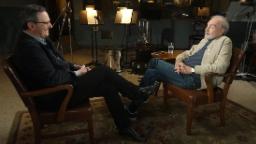 CNN
 — 

It has taken Neil Diamond some time to process having Parkinson's.
The legendary singer, who went public with his diagnosis in 2018, talked to "CBS Sunday Morning" in an episode this weekend about learning to live with the disorder, which affects the central nervous system.
"This is what I have to accept. And I'm willing to do it," Diamond said. "This is the hand that God's given me, and I have to make the best of it, and so I am. I am."
According to Diamond, it "has just been in the last few weeks" that he has truly come to a place of acceptance.
"Somehow, a calm has moved in, and the hurricane of my life, and things have gotten very quiet, as quiet as this recording studio. And, I like it," he said. "I find that I like myself better. I'm easier on people. I'm easier on myself. And the beat goes on, and it will go on long after I'm gone."
Part of that beat is the Broadway musical, "A Beautiful Noise," based on the singer's life and starring Will Swenson as a young Diamond.
Diamond said of the production, "It was all pretty hard. I was a little embarrassed. I was flattered and I was scared."
He explained his fear was rooted in insecurity.
"Being found out is the scariest thing you can hope, because we all have a facade," he said. "And the truth be known to all of 'em. I'm not some big star. I'm just me."
[ad_2]

Source link