[ad_1]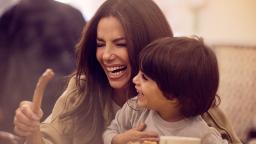 Editor's Note: The CNN Original Series "Eva Longoria: Searching for Mexico" journeys across the country's many vibrant regions to reveal its unique and colorful cuisines. The series airs on CNN on Sundays at 9 p.m. ET/PT.


CNN
 — 

You'll no doubt be hungry after watching "Eva Longoria: Searching for Mexico."
Every episode is full of mouthwatering regional specialties prepared by chefs all over the country.
For those wanting to follow in Eva Longoria's footsteps, below is a guide to the restaurants she visited.
"It's crazy, it's crowded, it's noisy – and I love it!" Longoria said as she walked the streets of Mexico City, where she lives part-time with her family. This region was once the capital of the mighty Aztec empire, known as Tenochtitlán until the Spanish invaded about 500 years ago and changed its name to Mexico City.
Here are the places Eva Longoria visited in the episode:
• Tomasa is a Mexican bakery known for its conchas, a fluffy sweet bread with a crunchy topping.
• El Huequito in the Historic Center serves up delicious al pastor tacos, which are a staple in Mexico City.
• Tacos Los Alexis is sizzling hot in the taco world. Owner Alexis Ayala uses his five-star culinary training to transform traditional recipes from his childhood into to-die-for gourmet tacos.
• Contramar in Roma, the bohemian part of town, is one of Longoria's favorite restaurants. Owner and chef Gabriela Cámara made her signature dish: pescado a la talla.
• Máximo Bistrot, a gourmet restaurant that marries French and Mexican cuisine, is run by chef Eduardo "Lalo" García. For Longoria, he made a roasted beet salad with rocket and wilted purslane. Best known as a weed, purslane is nonetheless edible and very nutritious.
• Mercado de Jamaica is one of hundreds of markets in the city. At the street food stalls, Longoria tried green chorizo tacos and tlacoyos, thick oval-shaped tortillas typically stuffed with beans or cheese.
• Casa Tochan refugee shelter is the first shelter for immigrants in Mexico City. The residents cook dishes from their homeland to share with their housemates.
• El Moro is an institution famous for its churros and chocolate.
• Hiyoko restaurant in Little Tokyo cooks up a Mexican-Japanese fusion. Chef and restaurateur Edo López whipped up tapioca tostadas, chicken skewers with ants and duck donburi.
After each episode, we'll add to this story with the latest locations where you can sample food featured in "Searching for Mexico."
Sign up for CNN's Unlocking Mexico newsletter. This four-part series explores Mexico's colorful heritage and features recipes from Eva Longoria. ¿Quieres leer esta serie en español? Suscríbete aquí.


[ad_2]

Source link