[ad_1]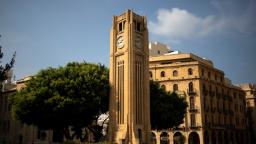 CNN
 — 

Already facing one of the world's worst economic crises, the Lebanese people have a fresh challenge after waking up in two different timezones.
Lebanon's government has postponed winter clock changes, with caretaker Prime Minister Najib Mikati announcing Daylight Saving will be introduced from midnight on April 20 rather than from midnight on March 25.
But institutions from churches to media organizations have refused to follow suit, causing confusion among the population.
No official explanation was given for the move although local media suggested it was introduced to coincide with Ramadan.
In some cases the debate took on a sectarian nature. Politics in Lebanon is sharply sectarian, with seats in parliament allocated by religion.
The decision is facing widespread revolt, with two TV channels going ahead with the clock changes in protest.
MTV Lebanon and LBCI Lebanon refused to cooperate with the adjustment, instead switching to Daylight Saving Time on Saturday.
Following the announcement Middle East Airlines said it would change the timings of all of its flights for one month, advancing the timings by one hour.
Adding to the sense of chaos, the government is yet to say whether it has informed officials responsible for synchronizing times on mobile phones, laptops and other electronic devices of the change.
Some Lebanese have found the funny side.
A clip circulating on social media shows a digital clock at Beirut-Rafic Hariri International Airport displaying two different times; on one side the clock flashes with the Dalylight Saving time of 10:05, the other side shows 9:05.
At a cafe in Beirut on Saturday evening, a Reuters journalist reported overhearing one customer ask: "Will you follow the Christian or Muslim clock starting tomorrow?"
[ad_2]

Source link