[ad_1]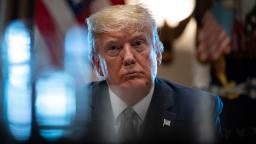 Former President Donald Trump is mounting a bid for the Republican presidential nomination in 2024, even as several legal controversies swirl around him.
Two of his potential opponents in the GOP primary — who have not yet formally announced candidacies — took different tacks when discussing Trump's historic indictment this weekend.
Here is what they had to say:
Florida Gov. Ron DeSantis attacked Manhattan District Attorney Alvin Bragg for indicting "a former president on misdemeanor offenses" for "purely political purposes" in a speech Saturday at the Pennsylvania Leadership Conference.
"That is when you know that the law has been weaponized for political purposes; that is when you know that the left is using that to target their political opponent," DeSantis said. 
DeSantis further attacked Bragg at a rally Saturday in Garden City, New York.
"This guy is all about politics. He comes in, his whole thing is he doesn't want people to be in jail. He wants to downgrade felonies to misdemeanors," the governor said "Really, really dangerous stuff. And then what does he do? He turns around, does a flimsy indictment against a former president of the United States."
DeSantis said while Bragg is looking to lessen penalties on other offenders, he's looking to charge Trump with a felony for business-related crimes that should be considered misdemeanors.
"This guy is doing politics. He has an agenda. That is not the rule of law," DeSantis continued, as the crowd broke into applause that turned into a standing ovation.
Context on Bragg's campaign: Bragg ran for district attorney as a reformer. He has aggressively pursued Trump and other progressive priorities since getting elected, including not prosecuting some low-level crimes and finding alternatives to incarceration for certain offenders.
New Hampshire Gov. Chris Sununu, one of the few Republican 2024 hopefuls who did not immediately criticize Donald Trump's indictment, said late Friday that the former president "shouldn't be the nominee" and "can't win" the 2024 election.
Sununu said on HBO's "Real Time with Bill Maher" that the historic indictment has created a "circus."
Asked if he thought Trump was guilty, the governor said: "You know what the indictments are? Like, I'm assuming he is, right?"
Sununu said the indictment "only helps" Trump with his supporters, but he doesn't believe the former president should be the GOP's nominee in the 2024 presidential election.
"I don't think he's going to be the nominee. He shouldn't be the nominee. He can't win in '24," the governor said. "But this builds a lot of empathy, sympathy, if you will. It solidifies his base."
More from the potential 2024 GOP field: You can read remarks on the indictment from former Vice President Mike Pence, Virginia Gov. Glenn Youngkin and other Republicans to watch here.
[ad_2]

Source link