[ad_1]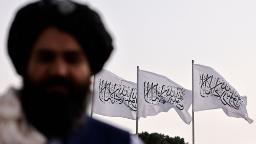 CNN
 — 

Three British men have been detained by the Taliban in Afghanistan, according to the non-profit Presidium Network.
The UK non-profit which "provides support to communities in crisis" tweeted Saturday that they have been working with the families of two of the detained men "in support of finding a resolution and release for the detainees."
The UK's Foreign, Commonwealth, and Development Office is working to contact the detained British nationals and also supporting their families, they said in a statement.
Scott Richards, co-founder of the Presidium Network, claimed the detention of the three men is "ultimately the extension of a misunderstanding."
During an interview with UK's private Sky Network, Richards said the organization has spoken with multiple witnesses to the events and believes that the General Directorate of Intelligence, the national intelligence, security, and spy agency under the Islamic Emirate of Afghanistan, "reacted to a tip regarding weapons stored in the premises."
"That weapon was licensed. And we believe that during the course of the search, the license may have been separated from the weapon," Richards added.
When asked if the men were in good health, Richards said "We do believe they're in good health and being well treated. We have no reason to believe they've been subjected to the sort of any negative treatment such as torture."
The arrests come amidst a clampdown on those advocating for the education of Afghan women and as allegations of war crimes committed by the British Armed Forces in Afghanistan are under investigation.
[ad_2]

Source link